CASSINI Hackathon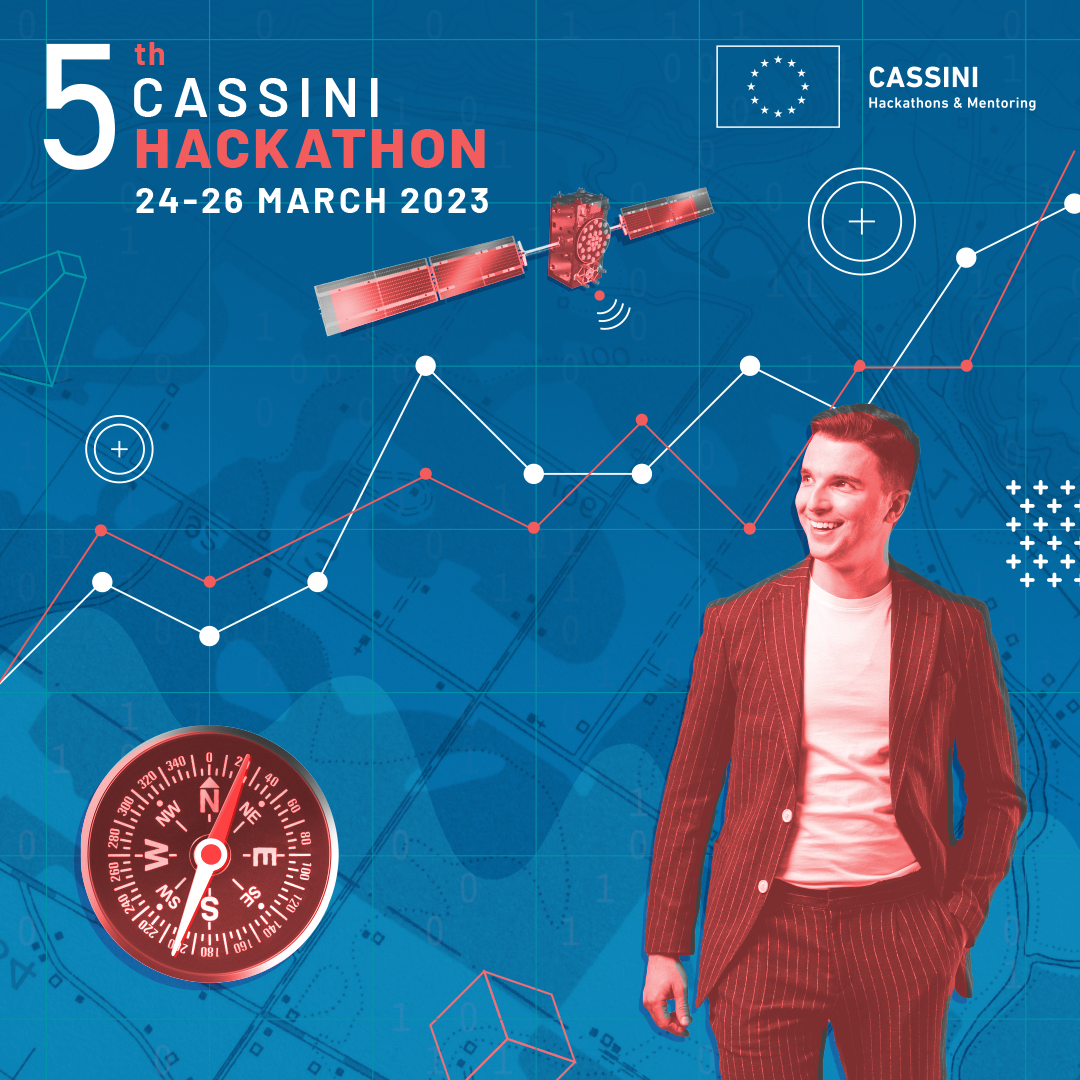 Incoming Mission: Strengthen Defence & Security at the 5th CASSINI Hackathon
The global security environment is becoming more contested, complex and interconnected. As armed conflicts and civil wars re-emerge in the EU's neighbourhood, new and unconventional security threats have emerged or grown stronger. In an increasingly interconnected world, Europe's security starts at home. European citizens expect and deserve to live in a safe and stable environment. In the face of increased global instability, the EU needs to take more responsibility for its own security and increase its capacity to act autonomously. The 5 th CASSINI Hackathon challenges you to develop innovative concepts or design new products with European space data and services from Copernicus and Galileo & EGNOS that enable novel solutions for cross-terrain mobility and logistics, maritime intelligence, and infrastructure network resiliency. Take on this new CASSINI Hackathon mission and contribute to a safe and secure Europe!
The CASSINI Hackathons and Mentoring, initiated by the European Union and its space programme, is a series of six hackathons that tackle global challenges using European space technologies. Now in its fifth edition, this hackathon provides access to European space data, information and signals from Copernicus, Galileo and EGNOS, plus other valuable tools to help participants take on one of our three pressing challenges. The top ideas will be awarded at both local and EU levels, and the overall winners will enter a six-month mentoring programme that includes 100 hours of customised expert mentoring.
Here's what to expect: If you are a rising innovator in Europe, you are invited to participate in the CASSINI Hackathon at one of our ten locations. Each hackathon location features its own unique set of experts, prizes, and additional special features. Once you select a location, it's time for registration, team formation and ideation! Your team will choose to solve one of three challenges, all related to the theme of European defence and security:
1. Enabling cross-terrain mobility: Develop concepts, products, or services to enable cross-terrain mobility of defence forces, emergency response teams, and humanitarian aid forces. We encourage participants to dive into the areas of up-to-date terrain and environmental intelligence; determining the best suitable routes from point A to point B across terrain; mission planning for defence, security, and emergency response operations; operational logistics for defence security, and emergency response operations; and support for search and rescue operations.
2. Making the seas more secure: Develop concepts, products, or services to enable maritime intelligence on direct security threats, organised crime, and environmental crime. We encourage participants to dive into the areas of detection, identification and tracking of ships and other vessels; monitoring and mapping of security threats at sea; monitoring and mapping of illegal maritime activity; and safe shipment route planning.
3. Protecting our critical infrastructure: Develop concepts, products, or services to enable risk assessment of disruption of critical infrastructure and plan for mitigation and recovery scenarios. We encourage participants to dive into the areas of monitoring potential threats to critical infrastructure; assessing and forecasting security and environmental risks; identifying weak points in infrastructure networks; and mitigation and recovery planning for governments and businesses.
Remember! No previous space experience is required! This is your chance to engage with the sector, even if it's for the first time as the event aims to bring together individuals from diverse backgrounds. The application process couldn't be easier: Simply choose a challenge and decide how you'll leverage EU space technologies to reshape the European defence and security industry. Register here: cassini.eu/hackathons
Hack with a purpose and leverage EU space data, services, and signals to strengthen European security capabilities!
The Hungarian round of the CASSINI Hackathon is organised by the Design Terminal and the Institute of Space Law and Policy.
Special rules: you can apply individually or in teams of 3-4! Individual applicants will be supported in forming teams.
The event will take place in person on 25-26 March in Budapest at the Ludovika Campus of the University of Public Service. The online opening will take place in the evening of 24 March.
The competition is open to all those who want to use their industry, technology, business and IT skills in an innovative environment. Previous space industry experience is not a prerequisite, we welcome unique ideas from any field.
Apply by 17 March and be part of Hungary's defence innovations! Register here: https://taikai.network/cassinihackathons/hackathons/defence-security?token=0LBD3CIAFQQPLM13
More information can be found on the CASSINI website.