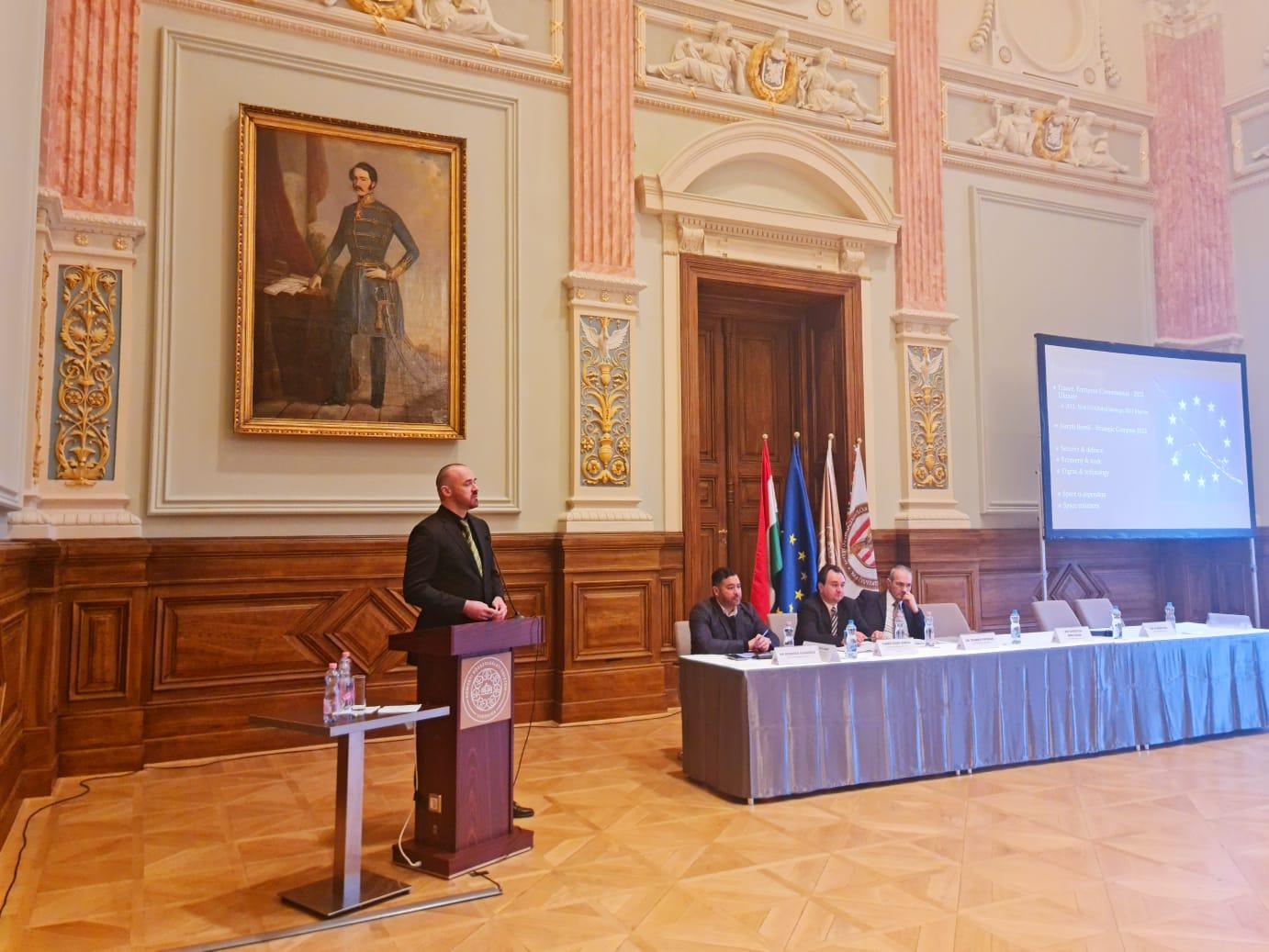 The Doctoral School Annaul Conference, organised by the University of Public Service and the European Doctoral School of CSDP (European Security and Defence College), was hel at the Ludovika Campus on the 6th and 7th of March 2023. Our researcher, András Edl held an interesting presentation at he conference titles the "European Strategic Autonomy and Space Capabilities".
The presentation is summarised below:
Due to recent events in global dynamics, European decision-makers concluded that Europe's security capabilities are inadequate. The war in Ukraine, China gaining strength and expanding its influence in various locations around the world, the migration crisis, the pandemic and the disturbances in the supply chains all demand attention and action. National defense & security spending increased and the continent seems to agree that strategic autonomy – the ability to defend Europe with its own resources – is a necessity. Reaching and maintaining this goal is partly dependent on Europe's space capabilities. At present, autonomy in space is only partial, therefore member states, the EU and institutions like the European Space Agency must make efforts to develop and deploy the required capabilities. In the presentation, we will examine the use of Galileo, Copernicus, GovSatCom and other systems' role in the continent's security framework. In addition, we will discuss organizational backgrounds, the sources of funding, obstacles and future projects like the Secure Connectivity program or the independent crewed flight capability.
Photo: Gabriella Thomazy